The Feather Cottage is not so much a physical place as it is a way of life as we attempt to pay the bills with a home-based, "cottage industry," that connects to buyers of landscape art, books and magazine articles produced in the "cottage."
Our cottage-based business also includes transferring films (8mm, super 8mm and 16mm) and 2×2-inch transparencies (slides) to digital formats. We also offer restoration services of the same.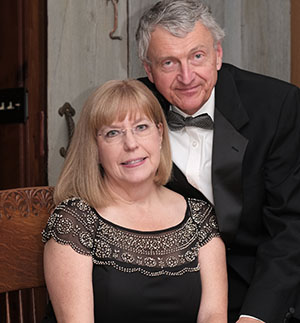 Carl E. Feather and Ruth Evans, owners of The Feather Cottage, met on eHarmony in late July 2017. Both felt a strong leading from God that this was the relationship He had been preparing their hearts for over the course of many years, struggles and heartache. Just five months after their first correspondence, they were married in Brookville, Pa., in the pavilion where they had their first date, Scripture Rocks Park.
Our blog is an ongoing story of God's forgiveness, mercy, redemption and hope through Jesus Christ. Our goal is to help others who are INFJ and Christian find peace with their unique personality that often makes it difficult to fit into groups and trends and makes them vulnerable to narcissists and others who would exploit their empathy.
About Carl
I am writer, photographer and occasional filmmaker and have been as long as I can remember (about 50 years). I am still figuring out what I want to do with my life and am open to suggestions. My passion is writing and shooting stories for Goldenseal, the magazine of West Virginia traditional life.
My focus has always been on the historical, the whimsical and prosaic, not that anything in life is truly prosaic, with the possible exception of hot dogs, macaroni salad, dollar/big box stores, and broadcast media.
My interest in filmmaking goes back to my childhood, when I drew films on long strips of paper and fed them through an opaque projector, and wore out a couple of Give-A-Show Projectors. For many years I made "slide shows" with three or four projectors controlled by a computerized dissolve interface. Some of the themes and images from those days, which ended nearly two decades ago, live on in my videos.
My interest in classic filmmaking includes collecting all manner of commercial and home-movie films on 16mm. An extension of that hobby is our film transfer business, which provides digital scanning of 8mm, super 8mm and 16mm films.
My photography focuses on Americana, particularly in West Virginia and southwest Pennsylvania. You can purchase prints of these subjects directly from our gallery at Pictorem, the fulfillment lab for my work.
https://TheFeatherCottage.pictorem.com
About Ruth:
In the past, if you asked the question, "who is Ruth?" you would get the following answer.
Ruth is a wife, mother, grandmother, mother-in-law, daughter, daughter-in-law, sister, aunt, friend, and coworker. It's interesting that my first thought about myself has always been, who I am to everyone else. I think of myself in terms of relationships rather than talents or skills. Most of my life has been lived for others. So it would not be surprising to see that this is how I still see myself most of the time. In my life I have worn many hats and I believe that my greatest gift is problem solving or putting out fires as I like to say.
I was born into a loving family that grew to 8 children in about 20 years. I was born 4th in order and I was the oldest daughter to very loving parents. I actually remember people asking my parents why they had so many children. I remember my mother answering that somewhat rude question by saying, "every one of my children were wanted and loved". I like to joke that I was/am the favorite child. But the truth is that my parents had no favorites. We were raised to care for each other and to work hard at whatever we had to do. It reminds of Colossians 3:23 "Whatever you do, work at it with all your heart, as working for the Lord, not for human masters." With so many in the home we all had "work" to do and chores were considered part of a being in a family. We watched our parents work hard to provide for our family and it was an example to us of what adults did. We had hand-me-down clothes and toys, such as bicycles, and we appreciated everything. We may not have had everything we wanted, but we always had everything that we needed and some times more.
We had a large dining room table so we could all be together at mealtime. I still remember my friends' reactions when they saw the big table. Most came from small families and could not imagine so many siblings. But we didn't know any different. It was life in our household. We shared bedrooms and we had to share 1 bathroom. I really don't remember that being a big problem either. There were always dishes to be done and laundry that needed to be washed and hung on the line. Then there was the ironing. This is a topic for another time.
I married young and thought my life was perfect. We had 2 beautiful children by the time I was 21 and my family was my life. I think this is when I started thinking of myself in terms of what I was to everyone else. I was responsible for 2 small babies and a husband and I loved every part of it. But life doesn't always work out the way we think it will or should for that matter.
The death of my husband at a young age made my working outside the home necessary while my children were young. I have worked hard all of my life and sometimes the work became my life. I became very busy with working. I was doing things and taking care of everyone that I held dear. I lost sight of those things that are meaningful and important. I overlooked the most important relationship we can have in this life. The relationship with a marriage partner. I was single for so long that it took a major life event to get me to see what God wanted me to understand. It was during a recovery from a major surgery that God allowed me to see exactly how I was filling up my life with doing things, good things and keeping myself busy. Once I was quiet, I realized that I was lonely and in need of companionship. You see, my children and grandchildren were grown and growing and I was alone a great deal of the time.
Fast forward and you will find a very different Ruth today. This new person is not afraid to take a chance and try something new. This present day Ruth is trying very hard to figure out the person she was designed to be. The person that God wants her to be. Life lessons and trials have made me into this Ruth. In my search I have found that I was not truly happy being the person that everyone needed me to be. I have realized that God has a plan for my life and I am just beginning to see that come into focus. I found LOVE again after many years as a widow, or a "singleton" as I like to say. I found my husband, Carl, and we are perfectly imperfect for each other. We have both loved and lost. We have both made mistakes in our lives. In the process of living we have both learned what it means to really love.
I do not know what God has in store for me for the remaining years of my life but I am ready and excited to find out. What are my dreams? Where will the road take me? How can I impact this fallen world? This much I know, whatever I do, I will work at it with all my heart, as working for the Lord. It is the least I can do for Him. After all He gave His life for me.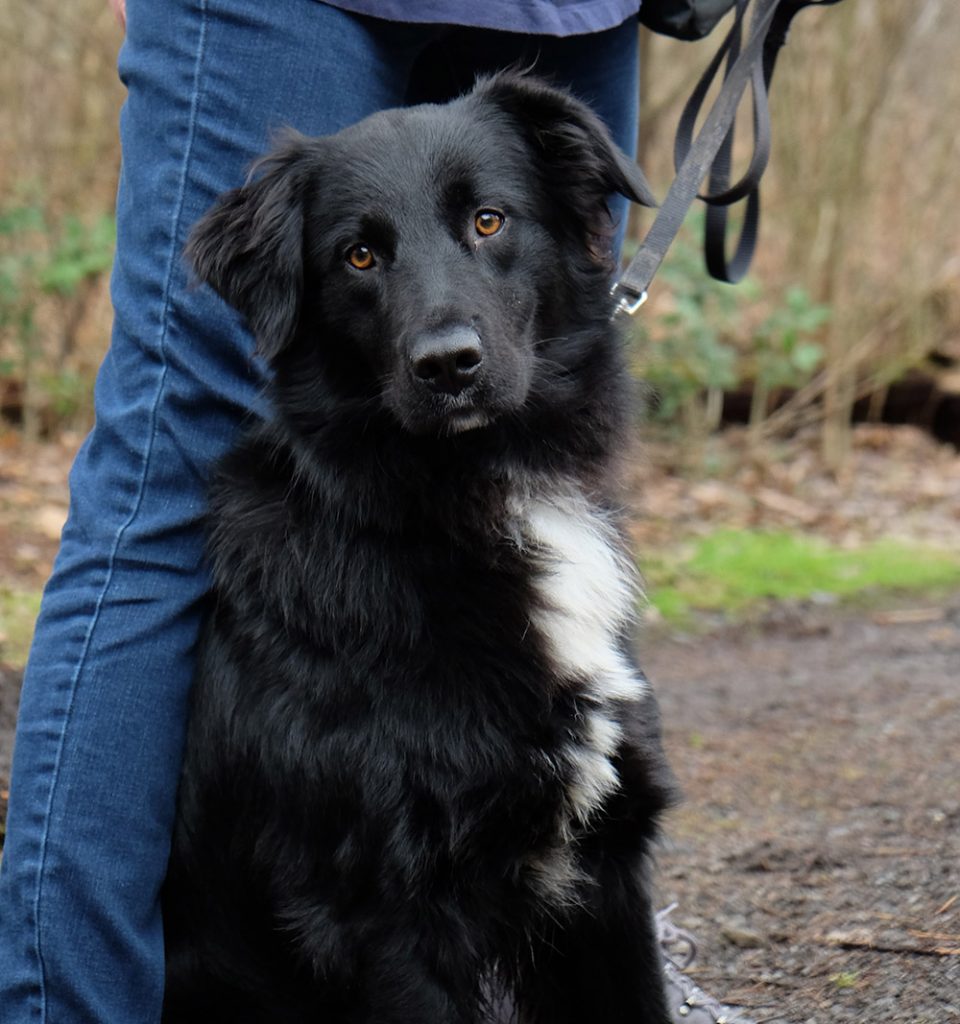 Our home is blessed with four animals; three spoiled cats and their master, Edison, a stray mutt we discovered in Greenville, Pa., January 15, 2020.
The Feather Cottage
Carl E. & Ruth E. Feather
6 Seaford Lane
Bruceton Mills, West Virginia 26525
carl@thefeathercottage.com
440-415-3596