Our cottage is a place of wood and stone surrounded by oak trees. Squirrels scamper across the front yard, cardinals and blue jays nibble at seed spread on stone ledges just beyond the drafty kitchen windows. In the late summer, wild turkeys bring their brood here in search of acorns; on snowy morns deer pause near the cottage before they and their moon-cast shadows return to the forest. It is a place that inspires me to think and write, to read God's word and reflect upon it, to look back upon 65 years of life and mistakes, of failures and victories. That's the stuff I share here.
---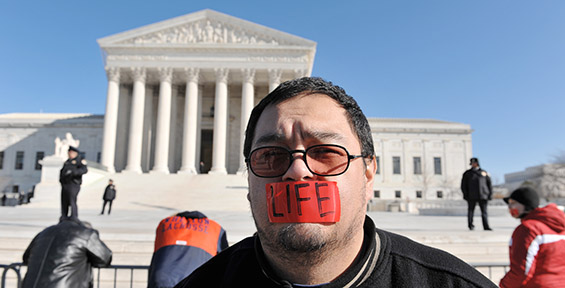 Christ's body and quid pro quo
Quid pro quo basically means that "if you this for me, I'll do this for you." It is what elected officials practice from the day they announce their candidacy; they promise to lower taxes, provide free medical care or higher education, increase employment opportunities jobs and spend more on the military in exchange for our vote and their job and the power, prestige and perks that come with it.
Donald J. Trump in 2016 promised white, Christian evangelicals that he would stock the federal courts with conservative judges, better position the Supreme Court to rule in favor of pro-life litigants and "make America great again." And the Christians responded, with some 80 percent of white evangelicals voting for Trump, choosing to overlook the candidate's weak moral track record, foul language, propensity for exaggeration/boasting (aka lying) and overall disrespect for women, the poor and "foreigner."
If there were no quid pro quo coming to the evangelicals, if Trump had been blue rather than red, it is likely Christians would have found plenty of reasons to vilify this candidate. But he offered quid pro quo, and much of the American church embraced both the candidate and the idea of being "in bed" with his power and the GOPP for the next four years.
History teaches us that these kinds of deals never work out well for Christ's body, the church. If the church becomes so inseparably aligned with a man of power like Trump, it risks going down with the ship when the captain rams into the iceberg. To the unbelieving/skeptical population outside the body of Christ, US Christians are responsible for Trump being president, and if Trump has embarrassed nation, he has embarrassed the church, as well. Like it or not, secular media conveniently pigeonholes Christians by color and theological bent; in the mind of the media and its consumers, if the majority vote a certain way, they represent the entire body, and each and every American who calls himself "Christian" is therefore responsible for the state of things caused by the evangelicals.
Disclaimer: I did not vote for Trump, and I did not vote for Clinton. My disdain for both parties is strong enough that, unless I feel strongly about the candidate's qualifications and character, I don't vote for a major party candidate. Yes, that is essentially "throwing away the vote" when it comes to selecting a president. Hopefully, if enough of these votes are "thrown away," the parties will realize there is a group of Americans who are tired of the Electoral College, the mudslinging and time and money wasted on political battles while the nation burns. Hopefully.
In November 2016 it was business as usual, however. The evangelicals apparently won the election and have received their quid pro quo. Last month, Franklin Graham and hundreds of other evangelical leaders enumerated those benefits as they stood behind their man following publication of Christianity Today's op-ed piece questioning Trump's morality. The president was quick to marginalize the magazine, its editor and readers.
Thus, the body of Christ in the United States has become further divided —not over doctrine, Biblical interpretation or liturgy—but whether or not a man whose entire life has been focused on acquiring worldly riches and power is saint or devil.
From a scriptural standpoint (1 Timothy 2:1-2), we are to pray for our president ("kings and all who are in high positions"), whether he is saint or devil, Republican or Democrat; regardless if a quid pro quo was won for the church (not that God really needs the actions of Donald J. Trump to accomplish his will). Further, as Christ's representatives on this planet, we are called to be peacemakers and not give special attention to the wealthy and powerful. But the church has broken with these practices by entering this quid pro quo. And this alliance between the president and evangelicals must remain strong; Trump and his party absolutely must have a majority of the evangelical vote to win in November. But what happens after November, especially if Trump loses?
As one who has been through trauma of narcissistic abuse and emotional manipulation, I can confidently predict that the American evangelical church has positioned itself in a lose-lose situation. As I argue in my upcoming book, Compelled to Love, the relationship between the emotional abuser and his or her victim is a unique one, based entirely upon the quid pro quo agreement that forces the victim to "fall in love" with the abuser in the first place. The abuser studies his or her potential victim, makes entry into the secret places of the heart and mind and thereby reveals the deepest desires that, until meeting the narcissistic, went unfilled. Miraculously, as if an answer to prayer, the abuser sweeps into the victim's life, bearing gifts, love, understanding, compassion and a "soul-mate" relationship. The victim is compelled to love through the abuser's charisma, charm, promises and love.
The emotional abuser then strikes the quid pro quo deal: "Love me, marry me, follow me, and I will help you fulfill those deep desires that God placed in your heart but have been left unfilled. Trust me, my good looks, my power, my great intelligence, my connections, my money, my drive to get you what you want. In return, you must be my supporter, have my back and do whatever I tell you. Ignore my faults, not that I have any, worship me and constantly reassure me of my greatness, intelligence and impeccable character. And I will keep my part of the quid pro quo."
Love me, marry me, follow me, and I will help you fulfill those deep desires that God placed in your heart but have been left unfilled. Trust me, my good looks, my power, my great intelligence, my connections, my money, my drive to get you what you want. In return, you must be my supporter, have my back and do whatever I tell you. Ignore my faults, not that I have any, worship me and constantly reassure me of my greatness, intelligence and impeccable character. "
Except it never works that way. The narcissist eventually finds a reason to devalue his partner and discard him or her. Trump has effectively already done that by discounting the critical reporting of a highly respected voice in the evangelical community, Christianity Today. If the evangelical vote fails to re-elect him and his party, the church will be blamed for losing the soul of America to liberals.
And what if he wins? What if evangelicals renew their quid pro quo agreement for another four years? For one thing, the unbelieving world will be driven even further away from the body of Christ and its blatant hypocrisy in condoning the morals of a man who is quick to dismiss political opponents as "human scum" and has a penchant for falsehoods. History has shown that whenever the body of Christ goes to bed with the Harlot Politics, the church's message and witness suffer greatly and the blood of many martyrs is spilled in the streets.
The other fear, and I hope I am wrong on this one, is that a president acquitted by a friendly Senate and reinforced by the votes of evangelicals, will keep pushing the boundaries of the power that he imagines comes with his office. The defense that he and his GOP supporters has put forth is that no impeachable crimes were committed. If this becomes the new standard for conduct in America, if we look to a liberal interpretation of The Constitution for our new definition of morality in the land, we will have ultimately destroyed a tenet long held by the evangelicals, that there is a higher law, a God-given law, that ultimately governs us.
Evangelicals have relied upon this argument when fighting for the lives of the unborn. While our laws allow abortion and give women control over their bodies and the lives of their unborn, the evangelicals have argued that God's law clearly states otherwise:, "Thou shalt not kill (war and slaughtered animals used to supply church dinners and Chick-fil-A restaurants, exempted, of course)." God also has a lot to say about lying and kings who abuse power for their personal gain, not to mention humility. But evangelicals still believe that legislation can change hearts, a dangerous supposition that results in strange bedfellows and dangerous quid pro quo agreements.
The narcissist lives by a personal code of ethics that floats one atom above criminal activity. The narcissist is never wrong, and he or she will have a team of followers whose whole purpose to defend that false image. The church has signed on to that team, but it has yet to realize is part of the deception.
Truth is, the narcissist loathes people who have character and morals, and the abuser takes great pleasure in manipulating them to the point that they break their personal moral code and side with the abuser's free-wheeling attitude toward absolutes. To the narcissist, the only absolute in the moral universe is what assures his or her superiority. The narcissist is never wrong, never apologetic, never the loser. And he or she needs a cadre of followers who will support that false view no matter what the cost to this faithful following.
This is the moment of decision that the evangelical church finds itself at today. Will it continue to honor its quid pro quo with the GOP and hope that any damage done due to its image will be mitigated by victories in the courts and Senate? Or will the church have the courage to stand up and demand accountability from its leader and the rich and powerful who enable behavior that otherwise would not be tolerated by the church, behavior that necessitated the crucifixion of God's Son as payment?
Sadly, only those who have been in and escaped a relationship with a narcissist are likely to understand just how lethal this quid pro quo is to the future of our Christianity in a nation founded on principles of justice and freedom from tyranny.
---
A garden far removed from Eden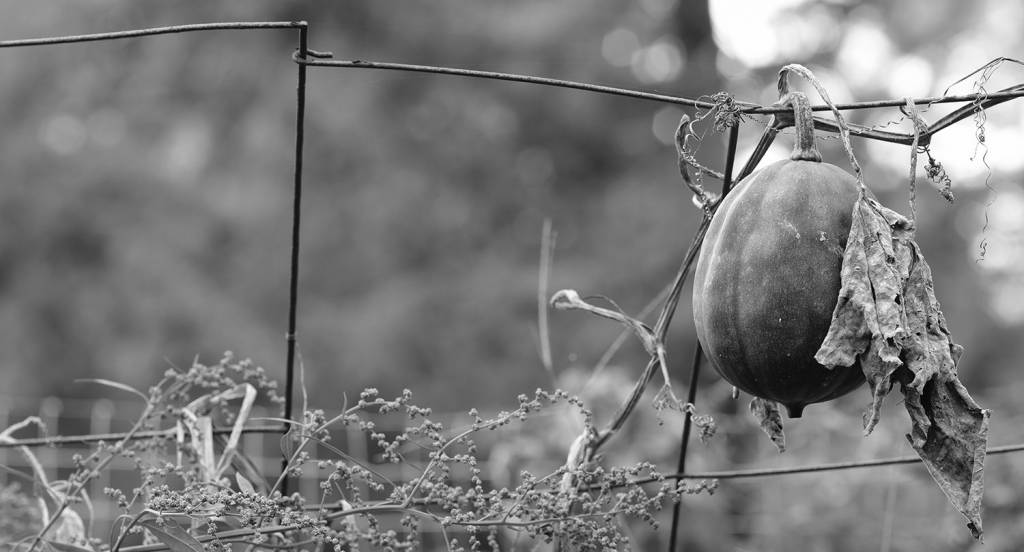 The garden is so tired, yet the summer is not done with us, and so it attempts growth.
A green pumpkin hangs tenuously onto the fence, a withered vine feigns support. I have no idea what it keeps it alive.
A tomato plant blooms, as does a pumpkin vine far from its original planting. Bees buzz, searching for autumn pollen.
They do not know that the harvest is past. Their efforts are ceremonial, I suspect.
The yellow cherry tomatoes that, during August and September, burst before they were ripe, hang whole and deliciously on scrawny vines that droop over the wire fence. Blossoms of the garden flower mixture, 60 cents at Buck's Hardware, press against the wires, faces gaunt and hopeful, like prisoners of war awaiting liberators. Perhaps the kitchen scissors will give them their freedom, if I can find something to hold their stems.
The fence goes back to April, a wall to protect the plot from the raccoons, ground hogs and rabbits that ravaged gardens of prior years. The old gate fell apart several weeks ago and I've not been of a mind to fix it. The garden is like the final act of the play, when the ticket taker retires to the back room for his Four Roses, and the passersby are free to wander in and take their pick of the entertainment, to catch the closing scene.
As far as I can tell, not one critter has bothered, save the brown snake I disturbed one day and sent him on his way. All 12 inches of him turned on me, opened wide his venom-less mouth and went on his way, and I on mine. I've not seen him since, yet I watch for him. I have learned to always watch for the snakes.
More threatening are the acorns. The mast is heavy this year and blankets the ground like a marble-factory truck overturned on the Interstate. The nuts are massive; they smart when they fall on my noggin and sound like gunshots when they hit the metal roofs of the garage and house. They ping and rattle down the incline six feet above my office ceiling and clog the gutters. Families of wild turkey wander in from the forest and feast on the bounty in the driveway, where my Scion's tires accomplished released the meat. There are white-tailed deer, as well, and I suspect they claimed one of the four golden delicious apples the adolescent tree bore this year.
This morning the breeze is warm and leaves green, I could mistake it for summer, but it is October, and a third of a way through it, at that. Uneasiness is in the air, and the heavy mast and white tips of my fingers, afflicted with Raynauld's Syndrome, tell me a cold winter is coming.
There will be logs to cut, split and stack, leaves to rake and yard items to put away. That's the outside work; inside myriad projects beg completion—two books to write, edit, design and publish, video projects and freelance work.
I feel like that old garden. I am hanging on to the past life of the workaday world, but my hands, the carpet of acorns and fence of dying vines tell me that world is past. I was retired in a flash, but the spots of that flash still cloud my vision and perspective. A bit of summer fans the hope that someday I will return to full-time work, but I know those hopes hang by withered vines; come the first frost, the gourd will drop to white-crusted earth with a thud that will wake nothing, not even the snakes.
Those snakes haunt me, imprison me in my lair. They bit me so viciously in the past, I cannot help but distrust them and fear their presence. "Why, my soul, are you downcast? Why so disturbed within me?" King David lamented. Like David, I lament, too:
This isn't the neighborhood bully
mocking me—I could take that.
This isn't a foreign devil spitting
invective—I could tune that out.
It's you! We grew up together!
You! My best friend!
Those long hours of leisure as we walked
arm in arm, God a third party to our conversation.
(Psalm 55:12-14, The Message Bible)
If plants have feelings, I wonder if they will sense betrayal when I rip them from the October soil, drop their bones into the yellow wheelbarrow and add them to the compost pile? Their fruit harvested, their work done, their bodies wracked with the pain of October, devalued, discarded … "We grew up together! You! My best friend!" Will that be their lament, as it was mine?
Or perhaps, like the snakes that I fear so much, the plants don't feel regret, pain or shame. They just slither about their kingdoms, hissing and going to and fro, seeking who they will deceive next.
If so, I elect to feel their pain. I will feel the pain of October and beyond, to the grave.
unde malum
This much I have learned, pain exists that we might understand the heart of the gardener.
We handle it better as we age, and a good thing, too, for there is much sadness and pain in this garden far removed from Eden.

Ruth's iron
This post was written by Ruth Evans Feather, Carl's wife.
I still use the same ironing board I used from my childhood home.
Growing up in a house with 5 brothers I learned to iron shirts at an early age. I was very young when my mother showed me how to use an iron. I remember that I had to stand on a chair to see what I was doing. I was not quite tall enough at the time. During my first lesson my mother taught me how to iron my father's handkerchiefs. He had the big red patterned ones for work and smaller white ones that I think he used on days when he didn't work. I am not sure why a man would need a wardrobe of handkerchiefs. But I do remember that it took me all day to press about a week's worth of them. We called them hankies back then. I don't think they are used very much today. In today's disposable society, I guess tissues are standard.
Thinking back, I may have pressed each one more than once. I thought it was fun. But I mastered that assignment and I was ready for more. Remember, I was young; I didn't realize what was in store for me. Back then everything was made of cotton and dried on the clothesline. This made for plenty of ironing.
The next day I moved on to learn how to iron a man's shirt. I was so proud to show her how well I had done. Little did I know that as of that day it would be my responsibility. I remember feeling special because she never showed my brothers how to do this. In my young mind I considered it a privilege to iron clothes. I felt I was helping my mother and that was a good feeling for a little girl who so wanted to please. That lesson has stuck with me for several decades. I still iron shirts the same way today. The only difference is modern fabrics. They do not need as much attention as they used to require.
Thankfully I do not need to stand on the chair anymore.
Of all the things that need to be done around the house, I do not consider ironing a chore. I find it very relaxing. Perhaps it helps this recovering perfectionist make wrinkled things crisp and neat. I really don't know but, on some level, it brings me pleasure. Monday evening, I found myself, once again, ironing clothes. I thought about how I really enjoy the time I spend ironing Carl's shirts. I know that it sounds crazy, but I do enjoy that time spent with the Rowenta and the antique ironing board that once belonged to my mother.
Several weeks ago, I was planning my day and setting aside the time I needed to get the ironing done. I started thinking about all the downloaded sermons and Podcasts I seem to collect and never find time to listen to them. I had a plan for the afternoon and decided to start catching up on my audio treasures. Soon after getting started, I found that my mind was wandering from listening and I found myself thinking about the person that would be wearing the clothes I was ironing. I thought about my husband and how nice he looks each day when he goes off to work. I started picturing Carl in each shirt and I started thinking about how I always want him to look his best. I realized how important it is to me that everyone he meets knows that there is someone at home who loves and cares for him.
This was the moment that I began to pray while ironing his shirts. Sometimes, during this time, I get so involved and deep in thought that I get startled if an animal or person walks in the room. Of course, to the person walking in the room it must seem strange that I would be surprised. It looks like I am just ironing. Why on earth would I jump? I just seem to get into the process and become oblivious to everything else around me. Just me talking to God and ironing shirts.
I pray for the day he chooses to wear each shirt that I am ironing. Asking God to watch over him and to give him wisdom and to protect him from all harm. I pray that he will have a good day and that maybe God will use him in some way that day. I know it sounds strange, but it has become an important time for me. I understand that the shirts themselves have no power. But I believe that God does hear and answers our prayers. In fact, He wants us to ask. Even though He knows the desires of our hearts, He wants to us to ask in faith and believe. So, each time I heat up my trusty Rowenta and start ironing Carl's shirts, God is going to be hearing from me.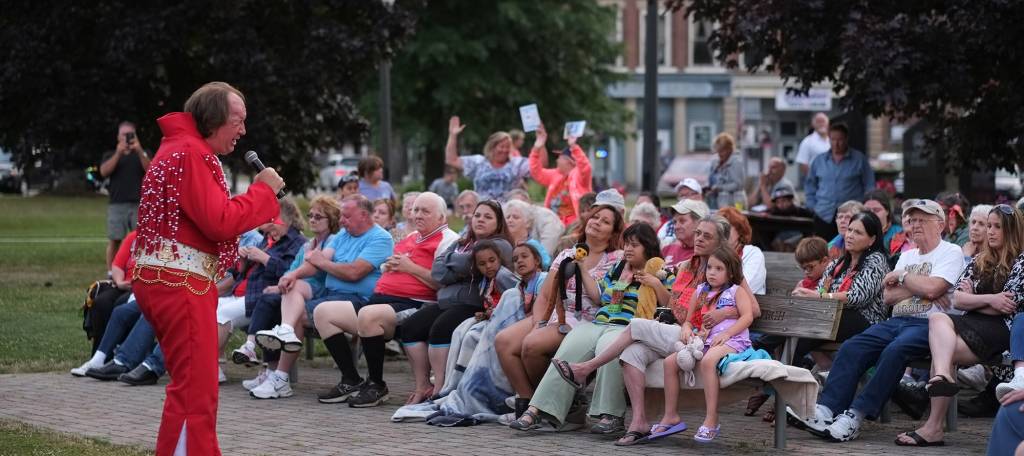 I don't want to be a rock star
The following line is from a job description:
This is a fantastic opportunity for a rock star creative who wants to help …
We don't need another rock star. And I sure don't want to be one.
Frankly, I'm sick of rock stars and divas, stand-up comedians and YouTube daredevils.
I'd like to just go to work, get the job done and come home and read. And listen to music. But not rock.
This rock-star mentality has gone too far. I recall some 15 years ago, when I was attempting to make it as a professional photographer, being told by a very successful one (he got $1,000 and up just for the sitting fee on a family portrait), that you had to think and act like a rock star if you wanted to succeed with that clientele ($250,000 and up annual income).
I don't know what happened to him and his business during the Great Recession, but I know what happened to me and my freelance portrait and wedding business. It hit the rocks. I don't think being a rock star would have changed any of that, however. A lot of rock stars were on Wall Street back then, and we saw what happened. The rock star politicians bailed them out, and they are back at it.
Ten years later we have a president who thinks he's a rock star. Or a TV game show host. If he had an electric guitar, he'd be all set. He doesn't need it. He plays the voters.
We have a lot of politicians who think that because the majority of voters narrowly chose them over the other candidate, they were suddenly elevated to queen, rock star and diva. Divine appointment. A mandate from the people.
What's missing?
Rock stars don't serve. They entertain. They are all talk and noise. They glitter and glam while they are on stage, but back in the dressing room, the miserable person behind the mask craves that next round of applause, that next mention on Facebook, that cover, review or Tweet.
All of this may be fun and games for those who live in the world of social media and post 30 selfies per hour. But when that person has his fingers on the nation's self-destruct buttons, it's not a game. And that holds true for every political office below the Oval one. Perhaps it is because my father is veteran, a distant grandfather crossed the Delaware with Washington and an uncle went through the hell of Korea, but I find it disgusting when elected officials take a rock-star approach to the office. It's not about them. It's not about making appearances, handing out kudos and keeping up pretenses.
Blood was spilt, misery endured and limbs lost so that we can have these elections, offices and, hopefully, committed, sincere and transparent individuals to fill them. When an elected official treats the office with the contempt that comes with a diva or rock-star mentality, he or she spits on the flag and the veterans who defended it.
It's the same way with jobs. Are employers really looking for rock stars these days? Do they really want the grief of dealing with a narcissist on the job, day in and day out? Being a rock star or diva is a competition in deception. What business wants to hire a liar? Evidently, quite a few. I'm seeing that "rock star" mentality requirement in many of the job openings that come through Indeed.
But I don't want to be a rock star.
---
Retirement is not supposed to happen this way
They say the stuff of which you are afraid rarely happens. Like being tossed into a pit full of snakes, developing an inoperable tumor that will bring a painful death, or being an empath locked in a room full of narcissists.
I always worried that I'd get to be this age and lose my job and health insurance.
And it happened. Out of the blue. One minute, I am working on a project for the Ashtabula County Board of Commissioners. The next minute, the boss and HR administrator are in your office with a stack of papers for you to sign and boxes for all your personal items.
Fifteen minutes later, you are heading down the road wondering how you are going to tell your spouse that your employer can't afford to pay you and has no work for you to do. She married a reject, a loser.
The biggest fear, of course, is health insurance. It is insanely expensive, especially at this age. It's become one more way that big business takes advantage of the downtrodden. The flurry of phone calls at all hours of the day and night regarding my online inquiry is like the harrassment a man receives after winning the lottery. Except I didn't win this lottery. I held the pink, losing ticket.
The first matter of business was finding a way to protect our assets by having some manner of health insurance in place. Being a Christian, I was able to buy into the cost-sharing ministry of Christian Health Care Ministries. That and faith will be my "insurance" for $150 a month. It's not insurance, but at least I won't have to pay a penalty for not being in the system.
Searching for a job is a depressing job at any age, but when all the decision makers are in their 20s and 30s, and you are 63, it is a futile exercise. They are conditioned to believe that the only persons capable of doing and thinking are those of their own camp, who hold master's degrees and have no value or knowledge that was not gained at great financial cost to their parents and themselves.
Yes, my hair is gray. No, I don't have the bachelor's or master's that the $9-an-hour, part-time job demands. But what of the 40 years of experience? The projects completed? The race almost run?
Some application processes immediately reject your online application if you don't have the requisite degree. A person I once knew and who encouraged me to apply for jobs in a university told me to just go ahead an lie about the degree and then explain in the interview. That's wrong and it tells the employer that you are a liar.
Then again, in our culture of looking out for Number One, of getting ahead at all costs, of doing what is right based upon the situation, lying is commonplace, even expected. Indeed, it might tell the employer, most likely a 30-some with a master's and $150,000 in school loans, that you are resourceful.
Authentically phony. That seems to be gold standard for success.
We elect presidents and congressmen and other elected officials upon information that has very little truthfulness. We purchase products based upon reviews that are slanted by the reviewer having received free goods in exchange for the favorable review, and we sign up for services marketed with flashing lights, swooshes, motion graphics, starbursts and explosions. Life and selling the goods of living have become a video game.
Those who market the stuff of which this life is made specialize in superlatives, frosted air bubbles, perfect arrogance and pickpocket, carnival barker tactics. I am as fearful of delving into that culture as I am of being unemployed at 63. Even as I write this, I feel a twinge of embarrassment and hypocrisy; why should I, as a writer, ask of you the most precious things you possess at this moment, your time and at least partial attention?
You may be on the clock and reading this, in which case I am stealing not only your time but your employer's money. Or you may be reading this rather than spending time with your spouse or children. Stop reading if these are the cases. Focus on what is important.
I think that is the message that Ruth and I speak here, finding and focusing on what really matters. As INFJs, we struggle with defining that. It is always just on the tip of our tongues, but we can't speak it. It will be an epiphany of purpose when that day comes.
We're frustrated by the fact that there is so much clatter and noise out there, so many social media channels filled with time wasting activities and attention grabbers that being quietly authentic is as scary as losing a job at the age 63.
My lovingly, beautifully ironed shirts and handsome ties have hung in the closet unworn now for six weeks; I am a T-shirt and jeans writer these days whose greatest ambition is to find a check in the mailbox or email offering a job interview. I live in the aftermath of a fear realized and navigate my way around the snakes in this pit and narcissists in the room, praying that the inoperable tumor will not be the last act in this drama.
All our working years we dream about that day we will retire, the party and the "gold watch" that will tick off the carefree hours of our retirement. An economy of instant gratification and short-term profits, buoyed by mass marketing and lies, has pretty much wiped out that dream for most middle- and lower-income Americans. We were always expendable, disposable commodities, and as we age, we are all the more so. One can always find a reason to discard that old thing and replace it with the new one that just arrived in an email pitch.
Not much else to say on this matter, it hangs like the scent of dung in the humid air of a summer day in dairy country. You eventually get used to the stench, the idea of being "prematurely retired" rather than unemployed, of realizing that not all journeys end with a party and that most of our fears are realized eventually, otherwise we have wasted our lives fearing and not really living.
---
Chasing shadows
I am probably as addicted to reading camera and lens reviews as any photographer or "gear head." Often, as I droll over the latest DSLR body or lens that I can't afford, I have to remind myself that I don't have time to use to their full potential the two Nikons and assorted lenses that I already own, so why waste my time and mental energy even bothering to look?
Of course, I can justify the window shopping as staying abreast of developments in the industry. But since I pretty much hung up my professional photographer's vest a few years ago, after cataract surgery forced me into the world of reading glasses, I'm just kidding myself. There is a fine line between staying abreast and lust. Despite what that devil on the shoulder would tell you, it usually does hurt to look at that Adorama email or Nikon Rumors website.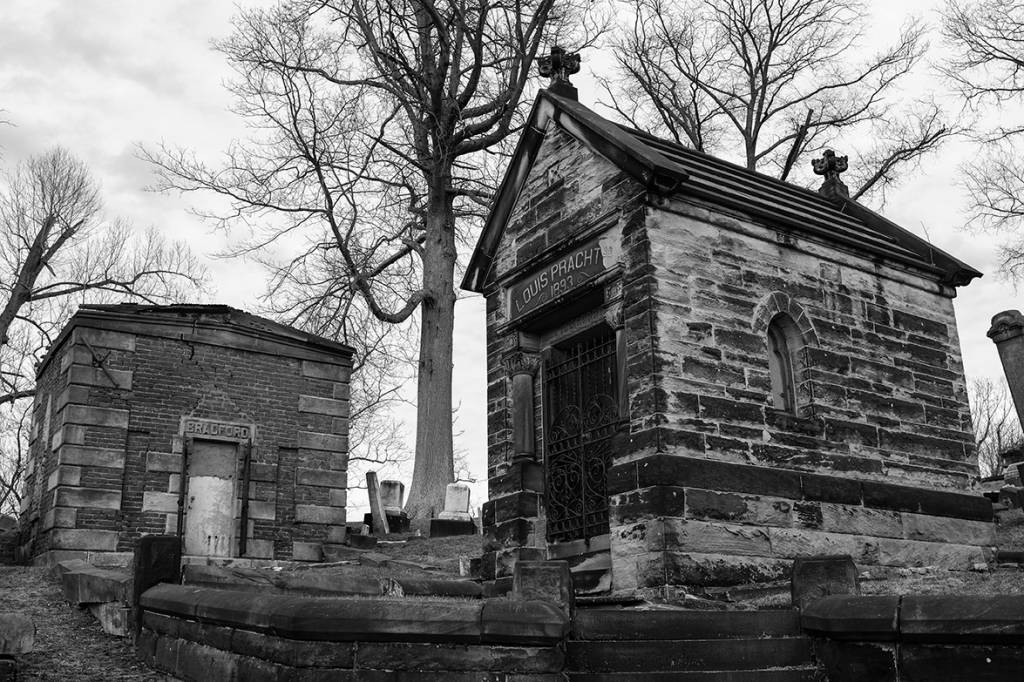 ---
With the passing of my mother recently, I am reminded of the short distance I have left to cover in this life. The hair is almost gray, the hearing shot and the legs ache. Somedays the fire that once burned like the one in my woodstove on a windy night is but a few embers when it comes to getting out the camera and exploring the forest, lake or some lonely street with it. Having used an SLR since I was in high school, yes way back in 1972, I've documented pretty much all I can think of documenting. There are thousands of slides to be scanned, thousands of negatives whose images are likely to be forgotten if I don't take the time to scan them, describe them and file them before the last few brain cells expire.
Our world is awash in images. Pictures are as cheap as words. I chose the worst possible occupations at which to make a living, photography and writing. Everybody with keyboard and Internet connection is a writer, and everybody with a smart phone is a photographer. You can find a photograph of just about anything online and if you can't, capturing one is as easy as finding the subject. And when you're done with the imaging, it will be worth pretty much what every other picture is worth online.
Paid assignments are rare and far between; there's always a "good camera" owner on staff these days who can take the annual report or marketing photos that the company once called upon a professional to do. Parents, dads in particular, have a good excuse to buy expensive camera gear as soon as the mom finds out she's three days pregnant.
Living in a small, blue-collar, Midwestern town where art is not much appreciated or understood makes the challenge even greater. If a photographer puts a great deal of effort and thought into making an image, develops a style or exhibits technical mastery of the media, it is likely to go unnoticed because the viewer's cell phone is capable of producing a facsimile. I'm always amused by cell phone photographers who take pictures of other photographer's work at art shows and festivals. I spent one gruelingly hot summer sitting under a canopy at area festivals, attempting to sell enough prints to pay for the space. After two such weekends of wrestling with a 90-pound canopy, forcing a smile as people strolled by and being broiled on asphalt, I sold the canopy and sent the matted prints to a consignment shop.
I have a theory that if people want to purchase photographs to hang on their wall, they will have prints made of their own work because it is much more meaningful to them than the work of another person. They were in the moment, and their expression of it reflects what they were feeling and awakens those emotional memories every time they look at the picture. A sunset photo with a tilted horizon and blown-out sky will still trump a perfectly exposed and composed one if it is of a favorite place or vacation.
Ironically, this plethora of mediocre, easy done images comes at a time when photographers are positioned to capture extraordinary images because of the capabilities of equipment at our disposal (assuming the photographer works on Wall Street or has a solid line of credit). Lenses that are f/1.4, sensors that can see in the dark, optics with razor sharp resolution, software that can compensate for a host of shortcomings in both the equipment and person operating are standard.
Oddly enough, when I read equipment reviews the illustrations rarely depict the full potential of the lens or camera. We're so obsessed with "bokeh" that ketchup bottles and garden flowers are used pressed into subjects for these reviews because they are handy. The old walk around the neighborhood and shots of brick walls also abound in the reviews because the new owner just had the lens delivered on his lunch hour and wanted to shoot some images with it so he could post a quick review, that is tell the world he just put down $2,000 for a lens that will be used to take pictures of street lamps. And if he has time, he'll make a video of the item being unboxed. What's with that?
As I look back on the subjects that I wasted film and time on, I'm frustrated by all the flower, forest, waterfall and sunset photos. Why did I take these things? 40 years later, and the sun is still setting, the leaves turning and the snow falling. Prosaic stuff.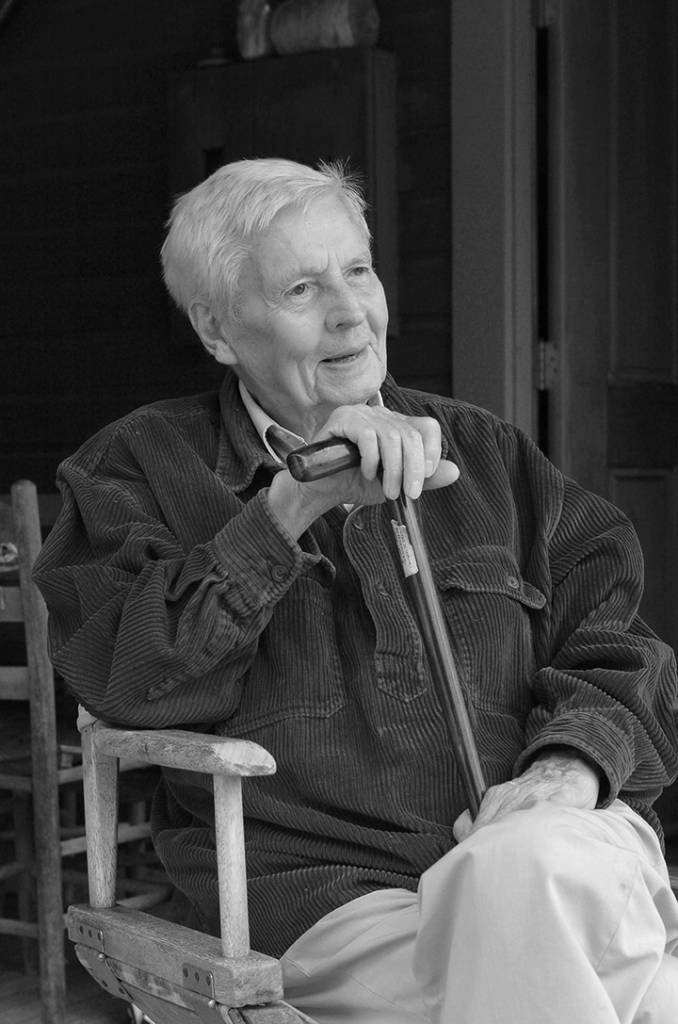 Too seldom did I turn the lens on the human life around me. Introverted and fearful of confrontation, I've always had an aversion to photographing people. Even buildings scared me, in the event someone ran outside and challenged me, or a passerby in a car would shout the same stupid thing, "Hey take my picture."
Why oh why did I ever get interested in this stuff?
I suppose it is because as an introvert it is easy to hide behind a camera. I am by nature an observer, and even if a camera is not in my hand, my mind is often noticing the light, the expressions, the play of colors, the compositions that take form as life interacts with life within the frame of the infinite second. Images are metaphors to me, and unfortunately few other share that metaphoric interpretation of what they see.
Laziness is another reason I take photographs, and that ties into my work as a writer. They say a picture is worth a thousand words. The one magazine I write for pays 10 cents a word, so that's $100. But they only pay $25 for a picture, so the adage isn't correct, or at least it has not been adjusted for the plethora of both images and words. No, a picture is worth not much. And it is much easier to snap a picture than to study a subject and really get to know it to the point a description can be put into 1,000 words rather than 36 megapixels.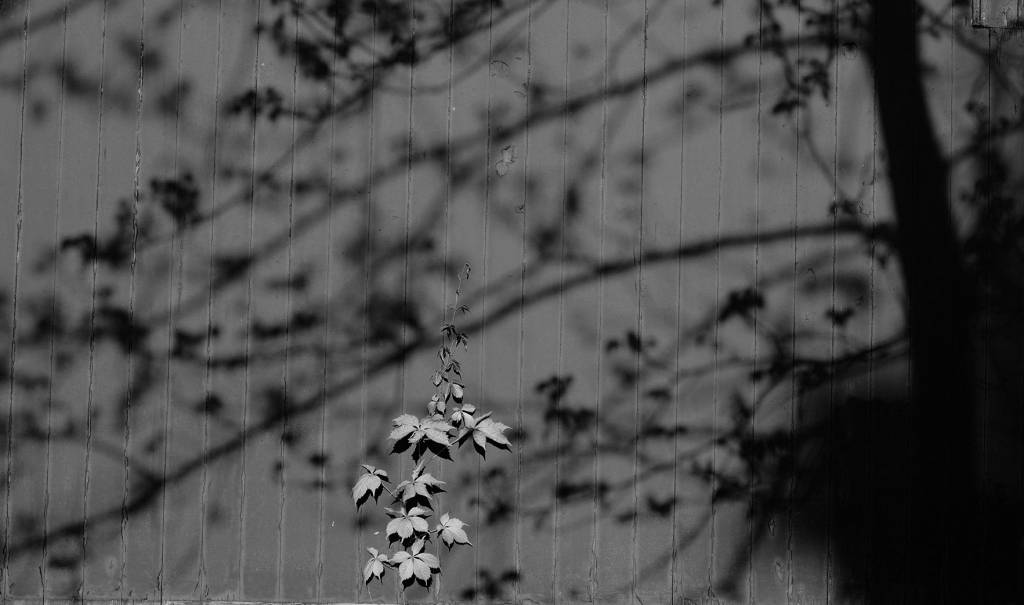 ---
What we forget in all of this is that what we're capturing is not the real thing but a reflection, it is all a reflection or a shadow of reality. The only thing we really capture is what goes into and stays in our brain. If the researcher is lucky, we'll take the time to write it out in a journal that has paper for pages and leather for a binding, that is cared for and treasured, and in a few hundred years opened and studied. That's probably the best we can hope for.
In my mind, at least, a photograph does not become a document until it is committed to paper and preserved for the future. And words, such as these, are nothing more than thoughts as long as they float around the sphere as bytes. The same holds true for video; indeed, I wonder if we can truly call any "film" that is produced electronically and distributed in the same manner as "film" until it reposes on the silver-emulsion.
I find all of this rather distressing given how many people store their family's memories on their cellphones, in the cloud and on hard drives prone to failure. Perhaps it is a blessing that all those selfies of smiling faces, tongues protruding toward the lens and noses distorted, will be someday lost forever. Then again, they were only shadows.
Earlier this week I ran across an advertisement in an 1868 newspaper. It was from a photographer's studio; it simply stated "Secure the shadow ere the substance fades." This morning I am reminded that the substance of mother has faded, her shadow disappeared from the walls and floors of my life. What I captured in the living years is all I will have of her on paper. And I regret that I did not pay more attention to those shadows when the substance was still with me. This, despite having thousands of dollars worth of equipment at my disposal. The camera and lenses stayed in their satchels, safe from harm, safe from shadows, whenever she came to visit. The most recent photograph I could find was from my father's 84th birthday party in 2016.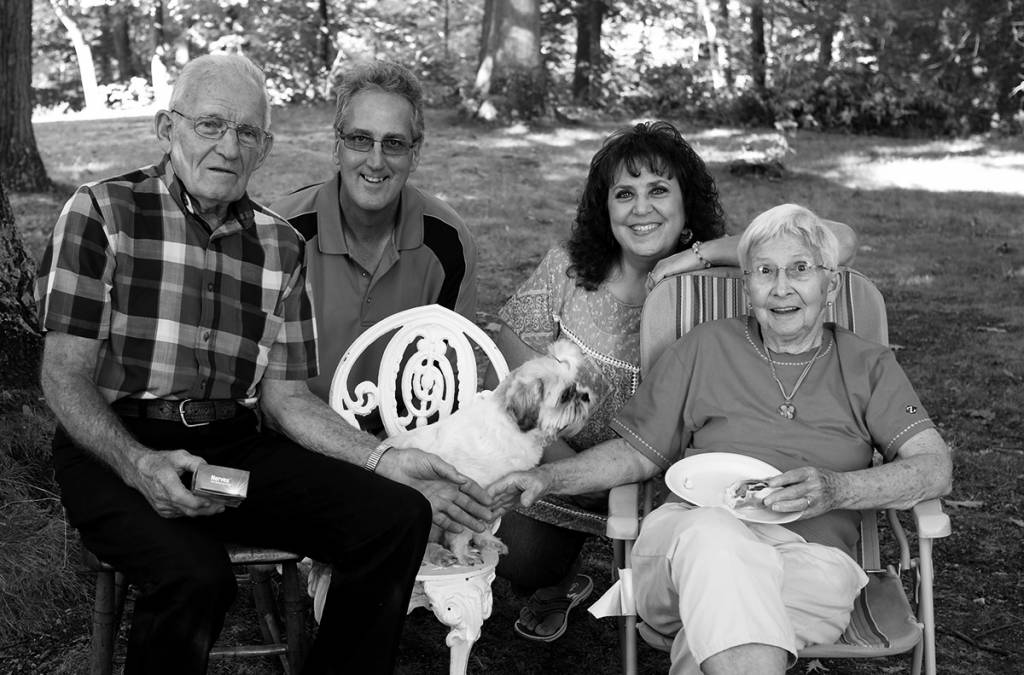 It is a good memory of her; she was smiling and raving about how much she enjoyed the party and meeting the daughter of the man who built our stone cottage. My cousin Greg and his lovely wife Michelle had joined us; Mom and Dad brought their dog, Lucy, to the party. It was a good moment. And it reminds me:
"Secure the shadow, ere the substance fades."
And so during a break in writing this, as I walked through the kitchen trying to remember what I went out there for in the first place, I saw Ruth's cats, Max and Ruby, posed at the top of the steps on her heirloom sewing machine. My D750 was handy, and I quickly put an old 105mm f/2.5 Nikkor on it and forced these old eyes to manually focus for a couple of shots.
Shadow secured.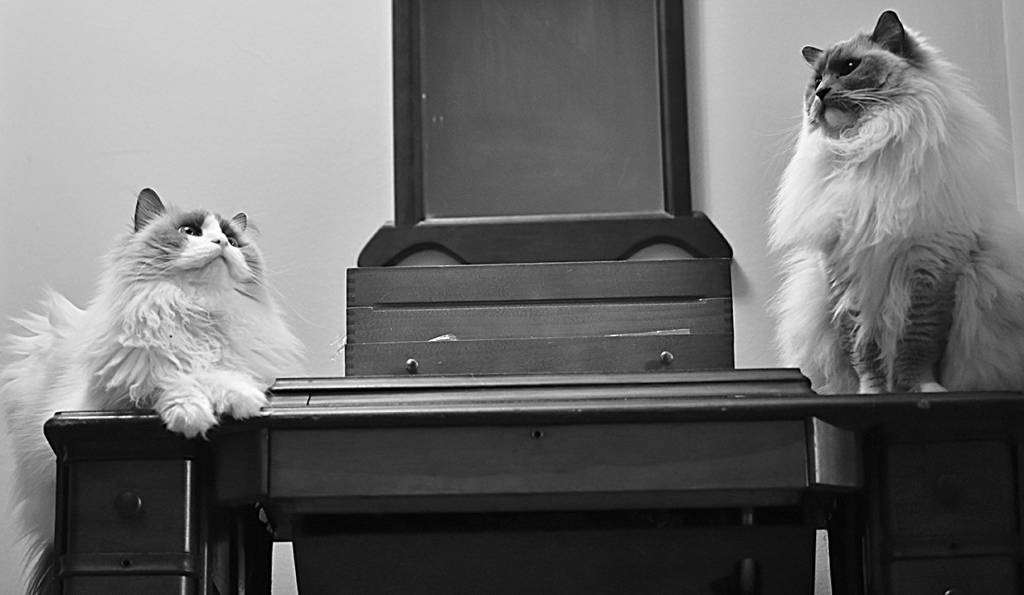 ---
The prodigal pooch
My mother passed away Monday evening (January 29, 2018).
I had visited with her earlier in the day, and I knew her time with us was very short. She had run the race, the finish line was near. 85 years. She was tired. She was ready to go home.
The next two days were a swirl of details as we prepared for a private family viewing and service on Thursday. My mother wanted it that way. She always said calling hours have turned into parties these days. And she didn't want a bunch of people staring down at her as she lay sleeping. I can't argue with those things. And we honored her wishes.
I was comforted by the knowledge that my mother trusted in Christ for the forgiveness of sins and had walked with him throughout her life. She would be with mother and father, both of who passed away far too early in life. It had been 50 years since Mom's father died. Still, the weight of grief pulled upon my shoulders and heart.
On Wednesday morning I went about the usual morning ritual of feeding the two dogs and three cats, putting the two dogs out for their morning business and getting this body ready for public display. We live on two acres with a woods and creek on the back side of our lot and no neighbors for several hundred yards. I usually just let the dogs out to roam the yard. It was cold and snowy Wednesday morning, and they aren't that fond of either one, so I knew they would be barking to come back inside within a few minutes.
Brody was first to bark. He's the old black Lab and he loves his creature comforts. I brought him in and called for Polly, but she didn't come running around the corner of the house and bounding up the steps like she usually does. I didn't think much of it. She enjoys a good roll in fresh snow.
Five minutes passed and I went back to the door to get Polly. I called for her and stepped outside to see if she'd gone into the front yard, but there was no response.
I made the coffee and went back to the door. Again, no Polly. I began to worry. It was 5:30 a.m. and nothing was stirring out there. What could have happened to her?
I donned boots and coat and went searching the yard for her. Nothing. No response to my calls. Next came the high-beam LED lantern, and a more thorough search of the yard and neighbor's yards. Not a sign of her.
Afraid that she'd crossed the road and went into the neighborhood where we walk her, I got in the car and started driving the area.
Not a sign of her.
This continued until it was time to leave for work. With a heavy heart made even heavier by the anxiety of having my beautiful, black, flat-coated retriever missing, I went to work. On the way into the courthouse, I saw the dog warden and told her about the missing Polly. She put a lost-dog notice on her Facebook page and made a list of suggestions for finding her. I called the city police and alerted them to look for her, went to the Animal Protective League shelter to see if she'd been brought in and put a notice on the radio station.
I printed posters and distributed them to neighbors, searched the ravine behind our house in case she'd fallen into it and gotten trapped under brush. After work, Ruth and I went to numerous neighbors' houses and talked to them in case they'd seen Polly. She had disappeared without a trace.
It made no sense. Polly is a one-family dog. She has anxiety issues and is very afraid of noises, strangers and being alone. She's my shadow around the house. If a stranger knocks on the door, she goes around and around in circles and barks. She loves being indoors. It just didn't make sense that she'd run away, especially on a cold morning, or would have gotten into a stranger's car. But where was she?
I took Thursday off for Mom's funeral. The grief was crushing for both Ruth and I. The pain of loss was doubled by the anxiety of losing a very sweet canine member of our family.
Someone posted on the dog warden's Facebook page that a black dog had been seen entering a cemetery drive about a half-mile from our house, on the other side the ravine, the morning she disappeared. I immediately jumped on the lead and drove around Pleasantview Cemetery before going to the funeral services. I spent an hour up there calling her name and walking the deep ravine that surrounds the place. I saw footprints of a dog, but no Polly.
After the services and dinner, I returned to the cemetery. A cold wind was blowing from the northwest and the temperature falling rapidly. The forecast was for a single-digit night. But no Polly.
I slept fitfully thinking about her. Many scenarios tortured my mind, none of them pleasant. My comfort was that perhaps someone had found her and given her a warm home for the night. I thought I heard dog barking throughout the night, and got up to check the side door to see if she was out there, going around in circles and barking to come in. But it was only a neighbor's dog, or my imagination.
Friday was a combination of taking care of some work appointments and searching for Polly. Feeling that my father might appreciate the opportunity to take his mind off the grief, I enlisted him to assist. He drove the neighborhood for three hours. But no Polly.
Friday evening, as darkness enveloped the cottage, the heaviness of heartbreak and loss settled upon us like the falling temperatures. Ruth and I sat in front of the wood stove and played a game of Scrabble, but my mind was on Polly.
About 7 p.m., my cell phone rang. It was the police dispatcher. "Are you still missing a black dog?" My heart raced. I feared the next words would be "We found one dead alongside the road."
That's the INFJ, always thinking the worst.
But the news was hopeful. An officer, patrolling the cemetery after dark, had seen a black dog running lose in it, but the dog would not come to him. The dog ran into the woods and disappeared. She suggested we check it out.
Ruth and I were on our way within a minute. She grabbed some dog bones, and I the lantern.
We drove around the large area with windows rolled down and calling Polly's name. I drove toward the back, where I'd seen paw prints in the snow two days earlier. Nothing.
I stopped the car and we got out. Shining the lamp toward the center of the cemetery, Ruth caught a glimpse of movement. It was Polly, and she was running full speed away from us.
I made a beeline to intersect her while Ruth jumped in the car and headed toward the front of the cemetery. As I closed in her toward the edge of the ravine, she disappeared into the murky forest. I walked the ravine begging her to come back. Suddenly she reappeared about 50 feet from me. I froze, got down on my knees and allowed her to slowly approach the light. By then, Ruth had arrived with the car and treats. It was a joyful reunion.
Polly was cold, exhausted and starved, but showed no sign of injury. Back home, she gulped down water and food, then settled into a long nap by the fire.
Ruth and I thanked God that our prayers had been answered and we'd just witnessed a miracle. As we lay in bed that night, reflecting and talking, I sought a deeper meaning in all that had occurred.
Metaphor number one was that I found comfort in the picture God had just painted so vividly using my love for Polly as an example. My mother was safe, at home and with her family who'd gone on before her. For several days she had wondered in that middle ground between life and death. The light came into the darkness, and at first it scared her, just as the headlights of our car and the beam of the lantern had spooked Polly. Torn between life and death, my mother struggled toward the light.
A tender, caring voice was calling her. The voice of one who wanted to take her to a place of rest. And she followed.
I thought of Polly resting comfortably and without care in front of the fire, and I saw a comforting picture of my mother, at rest, loved, forever secure. She will never have to wander the cemetery of this life again.
I also saw a metaphor for God's love for me. For many years, I saw God as an angry deity always ready to punish us when we went astray. "Bad things happen when we disobey God." That was the message drummed into my head for years by preachers who knew much of God's anger and righteousness but little of his grace and mercy.
In the image of my relentless search for Polly, I saw an example of unconditional love seeking those who belong to him but have gone astray. I was putting all my time and resources on the line to find her, to rescue her from certain death. Yes, she had disobeyed and ran off to pursue her own interests. At first, the adventure must have been grand, but then it turned to loneliness and confusion, and ended in a place of death, separation from her family and their love.
She felt alone, no doubt, but I was looking for her, and I would not give up I kept returning to that place of death into which she had wandered, hoping that she would hear my voice and return.
And so it is with God. He keeps coming back to find us when we go astray. He knows that we are lonely, cold, scared and full of anxiety, despite how much "fun" we are having on our excursion into the world, away from the safety of home. He seeks us, he calls for us, he shines his light toward us. Yet we turn and run away, out of fear that he wants to punish us with those arms, rather than welcome us home as the prodigal son.
Eventually we can run no more. We are famished from trying to subsist on the empty calories of this world. And we bow down, expecting a whip across our back. Rather, we feel a hand of love, the hand of a father. We expect punishment, we receive grace. We expect expulsion, we receive a ride home. We expect a night in the dungeon, we're given an honored spot on the carpet in front of the fire, covered with blanket, pampered with a pillow.
Love never fails. It seeks the lost and forgives; it seeks the best for us, even in the midst of pain and loss. His love never fails. But I would not begin to understand the depth of that love if I first had not felt the pain of loss and loneliness of losing a loved one, a family member. God longs for us to come home to him and prepares a place for us. If I can love a dog this much, how much more does God love my mother, love me? I can only begin to fathom it with the shallowness of a human heart.
I wonder why I had to suffer three days of separation from Polly, why the anxiety and agony of worry had to be added to the grief of losing a parent? And then it occurred to me how long God has to wait for us to turn around and come back to him. A week? A year? A decade? God is patient for us to get our priorities right and does not give up on us while we go astray. Yet when he does not answer our prayers pronto, in our time frame, we lose patience with him.
There is much to be learned of God in grief and loss. And in coming home.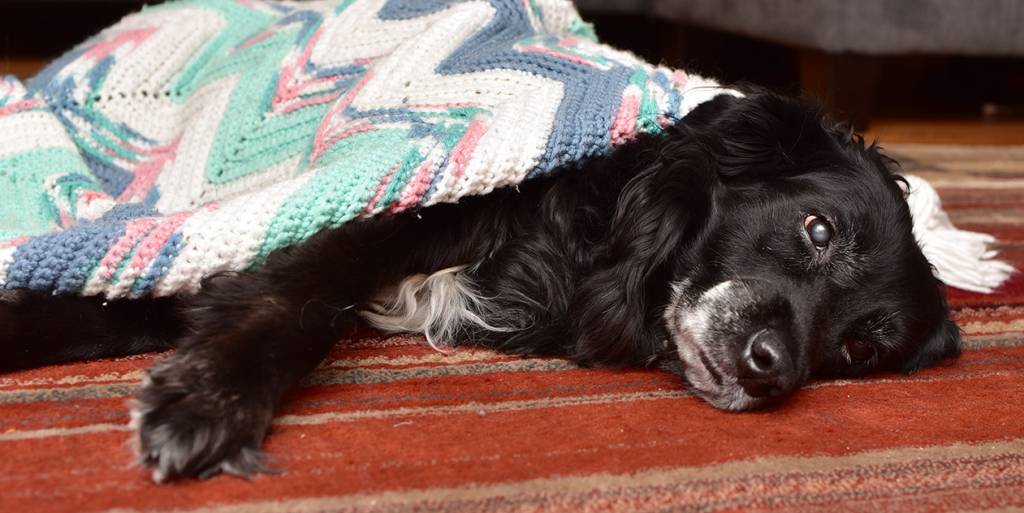 ---
Anxious times
My pastor, Mark Winner, is one of the wisest persons I've ever met.
His sermon on Sunday, which was about peace, especially in the setting of family relationships, was incredibly insightful.
First, he pointed out that war and strife are not the opposite of peace; anxiety is. Having lived with anxiety for decades, I always sensed that absence of peace. But I never equated the two.
About 30 months ago, I began a long journey through the valley of deep anxiety and depression, a journey in which I ended up casting off most everything that I had worked for and held dear. This lack of peace in my life seemed incongruous with all the spiritual teachings I knew, yet it was undeniable and required medication and therapy to bring under control. On good days, I begin to feel some peace, or at least imagine what it must feel like.
Pastor Winner also talked about how we can bury and disregard our feelings of resentment, anger and frustration, thus pretending that they were never there. And we can have a time of peace in our relationships by that doing that. But it's false peace; we're just resting in the eye of a hurricane. Eventually the second half of the storm is going to cross over, and it will be ugly. All those suppressed emotions will come to the surface.
That's difficult for me, because I hate strife. After all, Jesus said the peacemakers are blessed.
I'm not sure how to reconcile these points. I've always felt that, as a Christian, it was my duty to absorb all the strife and irritations, then pass them off on God and let him deal with those negative emotions.
But the peace never came. The anxiety just hung around.
I suspect that's because peace is a product of joy, which is a product of love. And all my life I've had a lot easier time understanding the wrath and anger of God rather than the love.
Every Sunday, I go away from Cornerstone Friends Church feeling a little better about my faith, my relationship with God. I'm moving away from the wrath-and-anger model to the love-and-grace model of God. It's a hard transition. What if the wrath-and-anger model that I'd grown up with in fundamental churches really is the right way to view God? What if all those who foolishly believe that God is loving Father rather than a ornery task masker are wrong and I will end up in hell, another unforgiven fool?
These are anxious times.
---
The church sign
I generally don't like church signs. Not the ones that identify the church, but the ones that preach, cajole and attempt to convict people who really ought to be focused on their driving rather than their spiritual condition, although, granted, the two often go hand-in-hand.
I am especially wary of those church-sign keepers who, desperate for something cute to say in 10 words or less, revert to: "Sign broken. Come inside for message."
No, the sign is not broken. If it were, it would not be bearing that lame, untrue message. Lying on a church sign seems like it ought to be a sin.
And if the church finds it appropriate to tell a lie on the sign in order to get folks to come inside and hear the message, what is it preaching from the pulpit? Just take the sign down if it is broken. Don't break the message for the sake of a sign.
In other words, I would never trust a church that put that lame message on its sign. A simple "welcome seekers, worshiper" will do.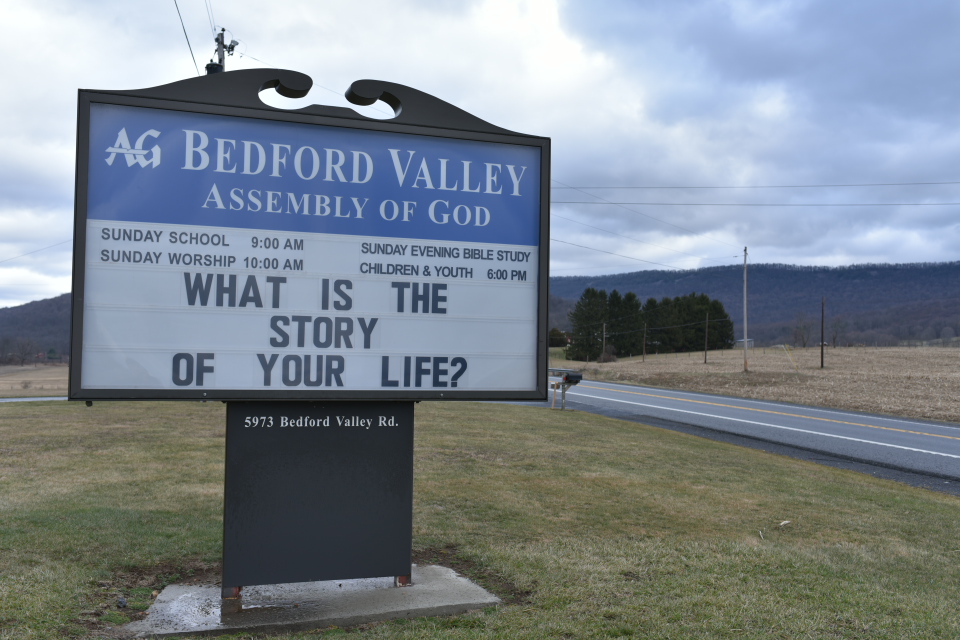 All that stated, on Saturday morning I did something I rarely do. While traveling through Bedford County, Pa., on Route 220, heading toward the Maryland border, I saw a church sign that made me think. Indeed, I turned around and went back to read and photograph it.
On the opposite side, was this message.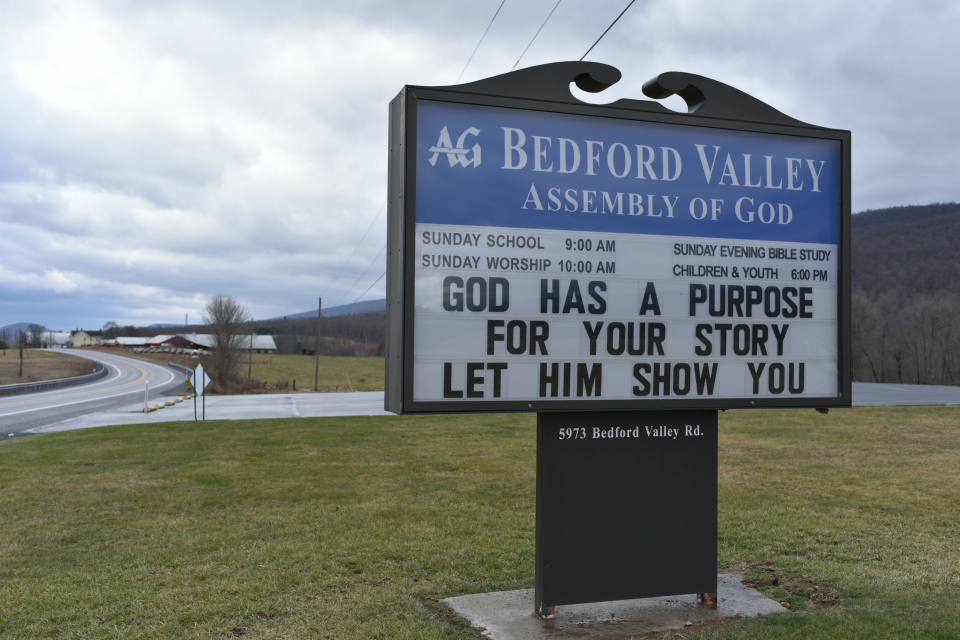 This sign was in front of an Assembly of God congregation, a denomination that, unfortunately, I've seen display some pretty judgmental and harsh messages. But this one engaged me.
As a writer, stories intrigue me. One of things writers learn early on is that every person has a story; it's our job to unlock that story and craft it in such a way that it is compelling and interesting. Being readable helps, as well.
The idea of God being able to use my story, or your story, is engaging. Most church signs tell us to give our talents, our time and our money to God, that is the church behind the sign. But this sign suggested that God just might be more interested in our story than the other things.
I'm not sure what scriptural basis the pastor is quoting, if any, to backup the sign. It's probably a good idea, however, that a statement like that have a biblical basis.
Certainly a lot of the characters we read about in the Bible had a story. They were quite a lot — murderers, liars, adulterers, prostitutes and persecutors of the faith. Their life stories seemed pretty predictable — be born, sin, die. Except the story took a twist when God became interested in them, intervened and used their story for his glory.
That gives me hope that all the horrible incidents that are part of my story will somehow be used by God and he, not I, will end up being the one who "looks good." Years ago, when I was living my Christian life according to a different model, I totally felt in control of my story: Be born, sin, accept Christ, strive for perfection (and assume many days that I had achieved it), die, go to heaven. That was a life without grace, a life of self-righteousness rather than his love and right-ness. Predictably, it crashed; I learned I was not as righteous as I pretended, not as impervious to error and sin as I portrayed.
So the life story took a whole new direction. And that's OK. Interesting stories usually don't follow the pattern we expect. Otherwise, there's not much point in reading them. Indeed, it is the surprise element of life that makes it worth getting out of bed each morning or turning the next page in the book. Just how are we going to get out of this mess? How is this pain going to be healed? Will we find peace? Will things work out "OK?"
Perhaps more sermons ought to focus on the "story concept." Christians just got done focusing on and celebrating the "Christmas Story." Perhaps between now and the "Easter Story," we can focus on our stories, and even more importantly, the concept of giving God ownership of it and permission to do whatever it is he wants to with the narrative. For some, that will involve sacrificing much more than time, money or talents, it will involve relinquishing our scripts and storyboards to the author of life, himself.
But I don't want to preachy about these things; I don't want to sound like just another church sign.
---
On being INFJ
All my life I have felt weird, out of place. Like a dust bunny in an operating suite. A vegetarian at a Texas barbeque. A lifetime WCTU member at a distiller's convention.
The rest of the world was having fun, I observing, thinking about what was going on; feeling the sound waves, but never hearing the sound; sensing the emotions of the room, but never engaged in them; watching the shadow move across the time dial, but sensing the absence of having lived under the sun that cast it.
I was labeled "shy," "distant," "quiet" and "aloof." At a party – to which I am rarely invited – I'd rather be in a corner with a book or hiding behind a camera than at the center with a drink in my hand.
It's been this way since I was old enough to remember sadness. I cried when my goldfish died and went into a serious depression when they hauled the cow away and it came back wrapped in white paper stacked in freezer. When an old man ran out of candy one Halloween night and had to give pennies, instead, I asked my mother if I could take it back to him, afraid he might need it for food.
My teachers called me "sensitive," the kids called me "sissy." Childhood was hard, and I spent most of it watching clouds, doing chemistry experiments and trying to remember where I'd just come from and why I was here.
As I got older, it got worse. I was the shy nerd in high school, my heart yearning for love but my nose too long and hair too short to attract it. It was the late 1960s, after all, and long hair was a sure sign of rebellion, if not outright Satanic possession. You talked to only Christian girls, and they talked to only cool Christian jocks and pastor's sons who were heading off to Bible college to become just like Dad.
In adulthood being odd was no longer an option; to make a living, you have to fit in, even if you stick out. Words beckoned, written words. An INFJ will take an hour writing a letter that a phone call could resolve in 30 seconds. Forty-five years later, I am writing to you.
I was out of place wherever I went. The pitter patter of polite conversation was so much rain on my roof, lulling me to sleep, boredom. Last night's ball game, the grandkids' report card, the hunting expo … I retreated … It was not that I had nothing to say; to the contrary, there was much below the surface and poker face. But who would want to listen?
On a rare occasion, someone would listen, and it was wonderful. We would start to talk and discover were on the same page, sentence and comma, where life paused, esoteric topics were germane and questions asked with expectation of answers.
I was in my late 50s when the mystery began to unravel and discovered that my personality is INFJ.
The revelation came by taking a personality test. The result is based upon the Briggs-Myer Type Indicator (BMTI), which proposes 16 distinct personalities based upon the four criteria that Jung developed. So my type is Introvert-Intuitive-Feeling-Judge.
It is the rarest of the personalities. Less than 2 percent of the whole population have it, and it is even rarer among men.
I want to be clear about something: I do not consider myself "special" because of my type. At the root of it all, I'm still a sinner saved by grace, schooled by pain and soothed by love. My operating system is the righteousness of Christ imputed through his sacrifice. But the software, it is INFJ, and it determines what this human heart is capable of doing and how this human mind perceives reality.
For example, INFJ people love deeply and can be happy with just one friend, one deep relationship, whereas most people measure relationship success with the number of friends they have on Facebook.
Once an INFJ comes to trust someone, he or she is in it for life. They constantly believe the best about the other person, even if the evidence points to something else. They make dedicated, loyal and committed spouses; they find no joy in sleeping around or one-night stands. Sex transcends the physical; it is more than two bodies coming together, it is two souls.
An INFJ is glued to his or her spouse. He or she won't let go, no matter how many times they are hurt. They are stubborn lovers and the only deal breaker is breaking up itself. They dive in with their whole heart, and if the other person can't do that, the effect is devastating.
If the relationship breaks down, and the INFJ's partner walks away, it is seen as an act of treason and violence against the fabric of the universe. We trust completely, and when that trust is shattered, we feel like a 10,00o-piece jigsaw puzzle tossed into outer space. The pieces, we are certain, will never come back together. All is lost.
INFJs are intensely empathetic; as weird as this seems to most people, we feel other people's emotions. Sometimes, when I walk in my neighborhood, I sense what is going on in a stranger's house and have to stop and pray about it.
We are old souls, we feel like we have been around this block one too many times. We've felt every grief and joy known to mankind, and we are so tired of the pain. We long for love's balm and sacrifice everything when we feel connection finally occurred. My daily prayer is "Dear God, do not let me die until I have fully lived and really loved." And I mean it.
When the connection longed for all those years and decades turns out to be but a crossed wire, our confidence in our intuition, as well as all humanity, implodes. Yet another reason that healing from a broken relationship is so very difficult for an INFJ.
Everything about us is a paradox. We want to love but are scared to death of love because we hurt so deeply when it goes wrong. We want to be with other people, but the introvert keeps us from reaching out. And when we are with people who engage in idle chit-chit, we just want to retreat into that corner with a book and our thoughts.
The empathy in us makes it impossible to understand how a person who we trusted and loved can break a commitment and walk away. Competing emotions well up – anger for the pain inflicted even as we feel empathy for the person who is walking away from the riches of human love that could have been theirs.
We linger in the shadows far too long, and the shadows often becomes our graves. We relive every failure and keep a ledger of the mistakes that killed the relationship. We step back and see a long row of words, phrases and dates under our name.
Everything is our fault. And that makes us a perfect target for those who are perfect, who have no sense of accountability to a partner. Our favorite expression is "I'm sorry."
We are quick to take the blame and fix the ills of the relationship, as well as the world.
We are dreamers, artists and visionaries. We are passionate about human and animal rights; we can't stand to see an injustice occur, unless it is to ourselves, and then we think it is O.K. because, after all, we are at fault and we are sorry.
We think all the time. Even when we sleep. I never wake up rested. I wake up probably 50 times a night, and each time I wake up, a thought is there. Usually about loss, pain or a concern; seldom about a blessing. My first wife always said my mind never shut down. If I was quiet, which I usually was, she knew something was being created inside my head, and I could not wait until whatever we were doing to be over so I could act on those thoughts.
We are never satisfied with what we create, however. We can never step back and see the beauty or grace in it. We see only the speck of dirt in the paint, the misspelled word in the book, the misplaced comma. We expect perfection and find only our imperfect selves.
Accordingly, God frustrates us. We can't understand why the rest of the church equates experiencing God to emotions. Isn't there some factual perfection that we ought to be able to discover in him? Why does an eternal God who is said to be the same yesterday, today and tomorrow act with such serendipity, saving one relationship or life here, allowing another to wither or die there, despite fervent prayer? Our favorite word in just about any discussion is "why," but especially so in things theological, probably the worst possible venue in which to ask "why?"
Like answers to theological riddles, the things we long for more than anything else elude us: deep conversation that goes late into the night and a loving relationship that grows more loving and deeper with each passing day. The INFJ would trade his soul, and often does, for those two things. And when the tradeoff turns out to have been as phony as free healthcare, we grieve deeply. Not just for our loss, but for that of the person who could not see the value in what was being offered.
We retreat to our books, our thoughts, our private space that we cherish so deeply. Chances are, there is not a lot of stuff in that space, but what there is of it is very, very special to us. It tells our story, and typically exudes craftsmanship, quality and beauty. We'd rather have one high-quality thing than 20 mediocre objects, unless they are books, records, stones, sea shells, driftwood, dogs or cats. Then we are hoarders.
In my life, I have felt great unrest in my relationship with things. My parents and first wife found great comfort in collecting. I followed in their steps, but found it so exhausting. I was minimalist living in a big box version of Goodwill, Salvation Army and the neighborhood thrift store rolled into one.
That is changing.
As I write this, my kitchen floor is covered with stuff I've collected. I'm sorting it, selling it, letting it go. My spirit is soaring as I do. That piece of concrete I've carried on my back for decades is getting lighter. Perhaps, if I am fortunate enough, it will turn to sand and roll off and I will fly away to that perfect place that every INFJ dreams about, where it is just me, nature, beauty, space to create and that one incredible person love ever so deeply – soulmate.
Just knowing who I am and why I have felt so weird and out of place all these years, why previous relationships didn't work and why I got hurt so deeply by them, has been liberating. Why don't they teach this stuff in junior high? Why don't we focus on helping kids figure out who they are before we start pushing them into societal molds? If we did that, there would be fewer suicides, fewer addictions and fewer divorces. We'd have a road map to ourselves and to understanding why we do the things we do. More importantly, we'd learn that other people do not think like us or feel as intensely, and we have no right to expect them to do so. We'd learn to respect each other.
Imagine that, respecting each other's differences without labeling them weird, sissy or nerd.
As I said, INFJs are dreamers.
---
What two divorces taught me about marriage and love
In a nutshell:
Marriage is the most selfless act a person can take on, aside from dying on a cross.
And divorce is the most selfish.
And the line between the two is as thin as a divorce decree.
That is what I have learned from two marriages and two divorces.
OK, they were dissolutions.
Call it what you will, when you take an ax to your own flesh and split the body asunder, one piece is divorced from the other.
It's not just the one flesh that gets split into two, and don't think that you'll end up the person you were before you married, either. Dreams promises, plans, hopes, futures … they all get busted up in this action, performed in our courts every day as if it was an assembly-line surgery.
The offended but presumably much happier, separated components get up and on their happy way, relieved of the toxic or troublesome person in their life. And we all live happily ever after.
Yeah. Ask someone left beside the road five weeks after an ax-wielding robber cut off his leg and carried it away how he's feeling? Has the bleeding stopped, buddy? Are you getting along OK with just one leg? Have you learned to dance yet?
Nobody would be so stupid to ask someone so injured how they are doing. But when it comes to divorce, excuse me, dissolution, we just assume that the magistrate also dispenses each party a bottle of pills for the pain and bandages for the wounds.
I was married 37 years. Through a perfect storm of circumstances, I decided I needed to be with another person and that I'd had enough trying to make myself happy in a marriage that wasn't going to work. I struggled with the decision 38 years. The pastor kept saying, "give it time. God will give you the love you need."
I found love elsewhere. Amazing love. My soulmate. I never felt this way before.
And I was assured that if I would just divorce, we'd live happily ever after.
After a year of anxiety and wrestling with all the spiritual, financial, emotional, familial and retirement issues that accompany divorce at the age of 58, I did it.
There was no time to heal. In less than three months, I was remarried, to my dream woman, my soulmate.
Less than four years after tying the knot, it's over, and the pain is killing me.
What happened? What changed? What made something that seemed so sure, so positively inspiring and intoxicating go sour?
Everyone has their own perspective, answers. It's over, so no sense in rehashing them. All I can do is learn from the experience, even as I watch the blood continue to spurt from the open wound.
It all comes down to this: ME instead of WE.
Marriage. The concept is two people become one entity. Even the courts and laws of Ohio recognize this simple fact that 50 percent of the couples who marry never grasp. When you get married, it is like accepting Christ as your savior, in that you become a new creature. Mom and Dad are out of the picture. You are out of the picture. It is now US, not you and me.
Love becomes an act, a decision, not a feeling. But when the feeling is gone, it is so easy to call it quits and think that if we just headed off into the sunset with the next feel-good relationship, it would all be different.
It is not. I repeat, IT IS NOT.
Different person, different baggage, different problems.
Jesus said Moses allowed divorce because of hardness of heart. The problem is not about falling out of love, not being able to agree on paint colors, how much to spend on a haircut or whether to buy a blue or green couch.
The problems are the heart and mind.
Guard the heart, guard the marriage. Guard the mind, guard the relationship.
Disregard the heart, allow it to become hard, and get an attorney.
Let your thoughts run negative about your spouse, and your marriage is going to be in trouble. Guaranteed.
Talk trash about your spouse, and come home to trash.
I've been to several marriage counselors, and more therapists than I care to remember. And most all of them are full of themselves. They got a good business going, and they know it. They are not about to make something simple.
I will. I am a writer. It is my job to make life easier to understand. Plus, I don't make any money doing it, so there is no point in me keeping you on the hook week after week.
Marriage is hard work.
Divorce/dissolution/separation are not solutions.
Divorce shatters your trust in human beings. In the existence of truth itself. Everything seems like a lie. If you can't trust the promises made by your best friend, by your spouse, who can you trust?
Nobody. Not even yourself, because you're the fool who believed those lies in the first place.
Of course, we married to be happy.
And, ironically, we get divorced to be happy.
The therapists I went to during my first round of divorce decision making told me "You deserve to be happy. Get a divorce. Live a little."
My balance sheet shrunk by most everything I had worked for. I am 62, broke and in debt. I have no retirement account. May I please have my $75 back so I can "live a little." Very little, very, very little.
Happy. Oh yeah. Watching yourself bleed to death is such great fun.
So where do we get this crap? Where do we get this idea of a relationship being so toxic that the best antidote is to poison it?
Why not get rid of the toxin? Why not get rid of the stuff that turns the heart hard?
"You mean give up a bit of me? My self-esteem? My career? My time? I'm not budging on this. I have a right to be happy."
And a right to divorce.
To break the most sacred of promises.
I read in one of the some two-dozen books on marriage that I consumed in an attempt to save the last union that every time we divorce, a part of our soul dies.
I feel like I have about one tenth of the soul I once had.
I still have a hard time looking at myself in the mirror because of the shame and disgust.
Don't get me wrong, God forgives divorce. God even forgives hardness of heart. Perhaps in time He will soften it, as well, but I am kidding myself if for one moment I believe that God will heal it to its pristine, pre-marriage condition.
But it was not marriage that wounded this heart, it was selfishness. Mine, hers. It was my ME. Her ME. Our rights. That's what killed the marriage.
No surprise. We destroy ourselves with food, pornography, alcohol, drugs, gambling and a plethora of other me-centric diversions. So why not our marriages, too?
So that is what I have learned. If you want to save yourself attorney fees, the cost of starting over again (I've done it twice now in four years and it ain't cheap), the expense of court costs and box after box of tissues, take my advice, summarized below:
Go back to those love letters, the ones where you listed the things you adored about that person you wanted to marry. Be honest. Has she or he really changed? Or is it just YOUR perspective that changed? Do a balance sheet. All your petty complaints on one side, all the stuff you adored on the other. What wins?
Talk. Use words like "honey," "babe," "sweetie" before you say the rest of the sentence. It's funny how hard it is to criticize another person when you start the sentence with an affectionate pronoun.
Agree to remove the D word from your vocabularies. Write it on a piece of paper. Take it outside the property line and bury it there.
Take a trip together and agree there will be no ME talk during it. Only WE talk.
Avoid counselors and therapists, friends and co-workers, moms and dads, sisters and brothers. You ain't married to them, this is none of their business. You know damned well they are going to take your side and end up encouraging divorce. After all, they want you to be happy.
Being happy is not the goal here. Being ONE is the goal. If you can't buy into that, don't even bother talking marriage. And to do anything otherwise, to go into it with the idea of being able to get out, is pure deception. And don't deceive yourself to think otherwise, or deceive the other person.
That said, if either of you decide this is about ME, get an ax. A dull one, so it would cause a lot of pain in order to make it cut through flesh, bone, muscle and heart. Park it by the door. Every time you walk out in anger or in the middle of an argument, think about how good it will feel to have that sucker come down on your leg while you sit in a courtroom. "That's a horrible idea," you say. "In anger the couple may be tempted to grab the ax and use it in a crime of passion." My point exactly. Except the ax is called divorce.
Reach for reason. Reach for emotion. Reach for the long term. Reach for God.
---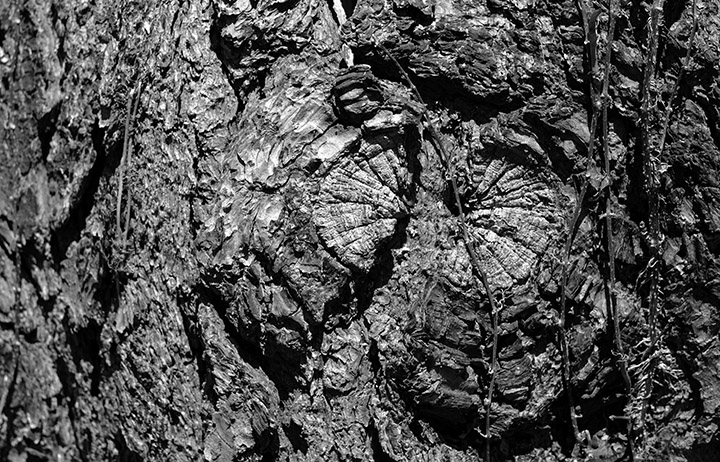 Scars
I have two rather prominent scars on my face, both of them acquired in my early years and both of them of my own stupidity.
There is one above my eye and one on my chin, both of the same side of my face. Both came when my parents were living in an apartment on Priest Street in Kingsville. I was only 2 or 3 years old when they happened, so my memories of the incidents that caused the damage are formed from hearing my mother talk about the trauma, blood and drama of the incidents.
One of the cuts came from jumping off my father's lap and landing onto a metal toy truck. Back then, they made toys that could harm the body rather than the mind. The sharp metal ripped a hole in my face. My parents rushed me to the town doctor, John O'Bell, and he sewed up the damage and sent a bill.
The good doctor also repaired my face when I decided to ride my toy tractor down a flight of concrete steps. Something like 13 stitches sticks in my mind.
Nearly 60 years later those scars are still there. They will go to the grave with me.
I have other scars that people usually don't see, including ones that mark the self-inflicted lacerations on my legs and arms. The cuts are there because of anxiety and depression, the dark nights of the soul.
We all have scars. Sometimes, like the scars on my arms and legs, they are reflections of even deeper cuts and bleeding inside us.
Three years ago this month I cut my heart and soul very deeply by divorcing. The scar will be there for the rest of my life; it is scabbed over, but there are times and situations that pick the scab off like a four-year-old who finds fascination in peeling off the crust to see if the pink skin below will still bleed.
It does. Mom knew what she was talking about when she said "don't pick at it, it will become infected if you do. Your body knows what its doing and the scab will fall off when it is ready."
A book I read said that a piece of our soul dies every time we break a vow, every time we divorce.
Scars disfigure us. If they are in the right place, we can hide them with clothing, revealing the wound to only those with whom we are most intimate or feel most comfortable around. Other scars, like the ones on my face or those on a tired professional boxer, define us.
I find it interesting that Jesus, when resurrected in what we assume was his immortal, eternal body, retained the scars of the crucifixion. As my Savior, his scars define him. I wonder if there is any other deity in the universe of religion who bears scars that resulted from my sins?
God forgives sin, through the blood of his Son, but the scars remain with us. They are like the marks left behind by the branding iron: HUMANITY.
For all their ugliness, a scar indicates that healing has taken place. I wonder if the wounds Jesus suffered on the cross were healed and scarred over when he stated "It is finished?" If not, three days later they were; if the translations we have are correct, the disciples saw scars, not scabs; healed-over holes, not open, infected wounds.
Not so fast for us stuck in these mortal bodies. Healing of our cuts usually takes weeks, even with help from antibiotic products. The pain can be alleviated by balms applied to the source of pain, but bump or brush the wound in the wrong way, and it's like having the trauma all over again.
The emotional pain from loss, betrayal or destruction of a relationship can be numbed by counseling, diversions, alcohol and anti-depressants. But healing takes time, there are no shortcuts, only scars. If only there were a "brush" in our toolkit would allow us to "Photoshop" the scars my soul.
I'd like to think I could be smart enough, wise enough in the first place to avoid the wounds that result in scars. You'd think that a kid who got a dozen stitches after after jumping onto a piece of metal would not try to ride a metal tractor down a flight of concrete steps, but he did. You'd think that someone who suffered the pain of a long-term relationship falling apart would be smart enough to avoid relationships altogether, but he didn't.
The longer we live, the more scars we seem to collect.
People seldom ask me how I got my scars. I think it is probably impolite to ask someone that. Perhaps we ought to ask it more often, however.
The scars that reside on our hearts and souls, while invisible, are actually the ones hardest to hide. The eyes are not so much windows to the soul as they are windows to the scars that reside there. The scars are cataracts that diffuse and dim the beauty behind the scar tissue. Eventually, so much tissue accumulates, nothing of the soul can be seen.
This is my great fear of slashing my soul once again with the sword of divorce; more bleeding, more pain, more scabs, more scar tissue that obscure the person behind the scars. The question becomes if I prefer one large scar or thousands of little ones.
---