Published in June, 2019, Pleasure Grounds is the story of Ohio's first summer resort on Lake Erie, Geneva-on-the-Lake.
---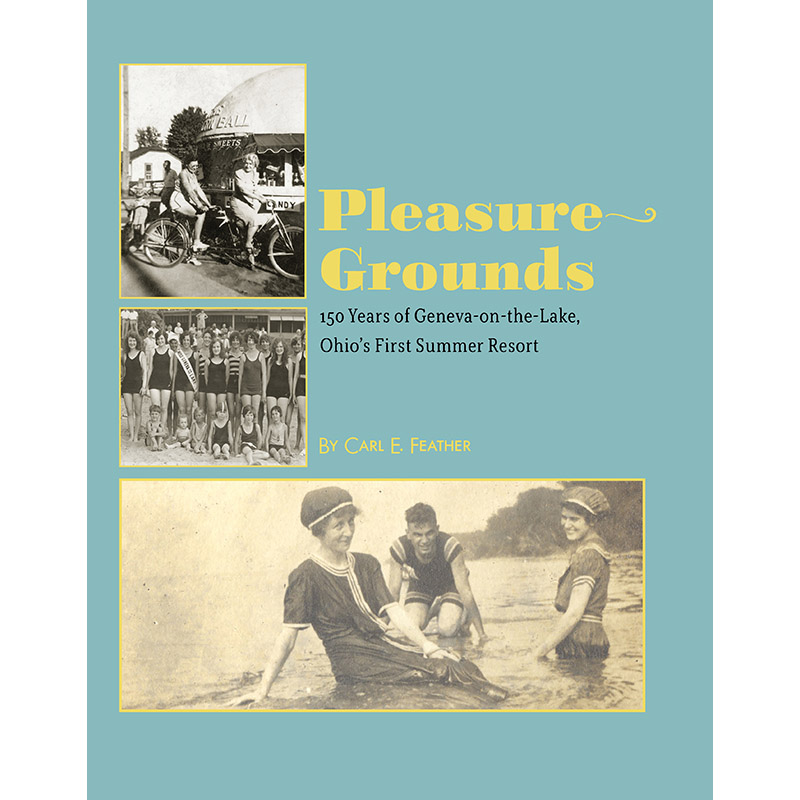 Pleasure Grounds
This ambitious history of Geneva-on-the-Lake, Ohio's first summer resort (1869) was written to commemorate the 150th anniversary of the resort. Logging in at nearly 600 pages, this book was my most exhausting and challenging project. Order it from our shop or purchase it at Bridge Street Art Works, 1009 Bridge St., Ashtabula. All copies purchased online are autographed.
---
In Progress
My Fathers' Land
This new book traces my family's ties to West Virginia from the Rhineland of Germany to the battlefields of the Revolutionary War; from the mountains of Preston County, W.Va., to the flat lands of Ohio. Status: Research and writing under way; anticipate publication in early 2021.